Mother's Day is a special occasion when we calibrate a day by honoring our mother or a mother-like figure. So, it is the perfect occasion to cherish maternal bonds, motherhood, and a mother's influence in our society. Therefore, it is essential to gift them something special to show your love and thoughtfulness. However, there are no gifts in this world that can match our mother's sacrifice, but these small gifts are tokens of our appreciation. However, choosing a Mother's Day gift is not as easy as it sounds. So, here are some top 10 best Mother's Day gift ideas that will surely make your mother happy:
Custom-Made Cake:
Every special occasion needs a special cake to make it memorable. So, gifting a costume-made Mother's Day cake of her favorite flavor can be a good idea.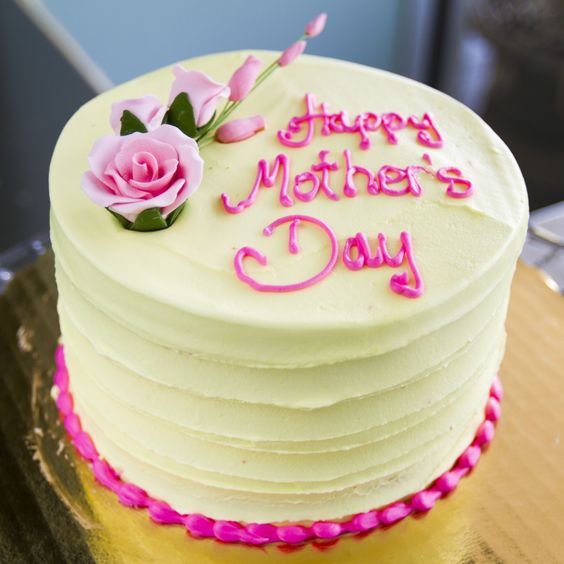 Family Picture Frame:
A family picture in a beautiful photo frame is always a great idea for Mother's Day gift, as mothers always hold their memory with family dearly. So, you can bring back those beautiful memories by gifting them those happy moments of her life captured in pretty photo frames. You can gift her photo frames with you or your father or your siblings in them. So, that will bring unforgettable memories and provide fulfillment.
However, you can gift her digital picture frames unlimited or enough cloud storage. So, she can change photos whenever she feels like it and return to memory lane at different times. She can also update her current photo and keep those new memories safe on these photo frames. So, it can be one of the best gifts for your mom.
Flowers Bouquet And Vases:
When gifting something to a woman, flowers never fail to make a good impression, no matter the occasion. Not only women, everyone loves beautiful and fragrant flowers and appreciates it if somebody gives them as a gift. So, a bouquet of different flowers of her liking would be one of the best mom gifts.
However, Beautiful flowers with pretty flower vases enhance the visual experience and feel more pleasing. Therefore, you can gift your mother a flower vase with her favorite flowers inside. So she can also use it for interior design for her room.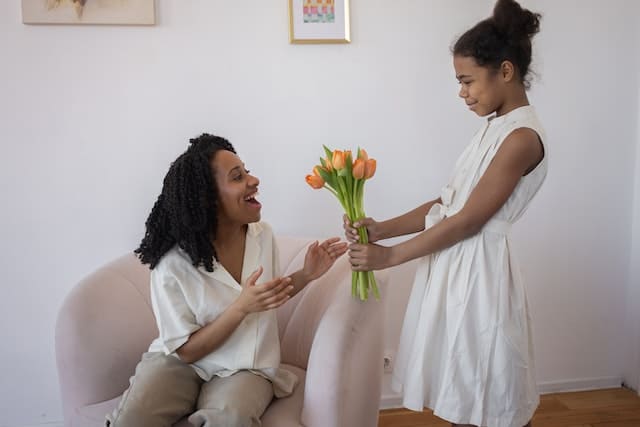 Custom Portraits:
An aesthetically beautiful portrait is always a thoughtful gift idea for Mother's Day. You can custom-make any portrait according to her taste in art. So, you just have to send photos or references to portrait artists, and they will provide you with a beautiful piece of art accordingly. On top of that, you can also laminate and frame those portraits so your mother can hang them on the wall to make her room visually more appealing.
Perfume:
Everybody is fond of some signature sent for some specific perfume. So, you can gift perfume to your mother according to her fragrance test. Therefore, whenever she uses the scent, it will remind her of you, and it can be one of the best gifts for your mom.
Jewelry:
A magnificent jewelry set never fails to hit the right mark when gifting something to a woman. Similarly, a beautiful jewelry set can be a perfect Mother's Day gift. Therefore, choose a necklace set with earrings or other combinations as per her liking and gift her on this special occasion.
Skin Care Products And Makeup:
Every woman loves to look beautiful no matter her age and loves to care for her skin. So, you can also gift her skincare products and makeup kits from her favorite brands, which will instantly make her happy. You don't give too much thought to these kinds of gift ideas, but they make an impact as a Mother's Day gift.
Designer Dress:
A beautiful dress is always the best option for giving a woman on any kind of occasion. On top of that, if it is a designer, then, it adds more value as a gift on a special occasion like Mother's Day. So, gifting a designer dress can be one of the best Mother's Day gift ideas.
Designer Shoes:
It is a no-brainer that every woman is obsessed with beautiful shoes. Not only for flaunting their favorite shoes, but they also like to collect them, which gives them a sense of happiness. So, you can give your fancy mother shoes for this special occasion that complements her shoe collection a.
Fancy Bags:
Every woman likes to carry a fancy bag for special occasions, events, or meetings as it reflects her fashion sense. So, gifting a fancy bag from a renowned brand can be the best mom's gift.
Conclusion:
Follow above mention gift ideas to choose the perfect gift special occasion. Then give it to your mother or a mother-like figure along with a Mother's Day cake to surprise her to make this special day even more special.