A surprise birthday party for one's wife at home is an incredibly impressive gesture, bound to create lasting memories. As it requires meticulous planning and attention to detail, it demonstrates thoughtfulness and affection. Every detail may be customized to make her feel valued, from inviting her closest friends and relatives to decorating the home with her favourite colours and themes. A few unusual birthday ideas for wife provide an extra touch of charm. A surprise like this not only honours her special day but also demonstrates your love and concern for her.
Some tips for surprising your wife at home on her birthday
Birthdays are unique events that allow us to cherish and celebrate our loved ones. It might be a great idea to surprise your wife at home if her birthday is coming up and you want to make it unique. With a few birthday ideas for your wife, you may create a wonderful and distinctive event. Below are some tips and recommendations on how to surprise your wife at home on her birthday.
Plan and create a special atmosphere
Start by planning to make your wife's birthday surprise one to remember. When organizing the surprise, keep her preferences and interests in mind. Fill the home with balloons, streamers, and her favourite flowers to create a festive environment. To add a romantic touch, light some scented candles, and play some of her favourite music in the background.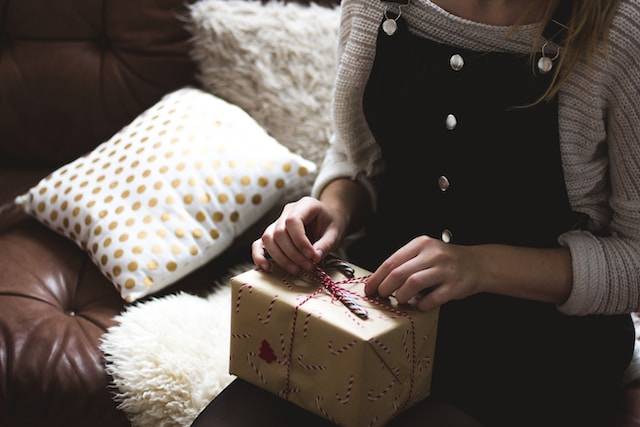 Arrange a thoughtful gift
Picking a meaningful present is a great way to express to your wife how much you know and value her. To create excellent wife birthday ideas, consider her interests, hobbies, or any desires she may have. It may be a book by one of her preferred authors, a spa or wellness package, jewellery, or a bespoke gift with sentimental meaning. The trick is to pick a present that both conveys your sincere caring and captures her unique individuality.
Prepare a delicious birthday breakfast
Give your lady a delightful birthday breakfast as a surprise to start the day. Prepare her favourite dinner or a particular dish she enjoys. With a fresh flower and a handwritten card expressing your love and gratitude, serve it in bed on a gorgeously decorated tray. From the very beginning of her special day, this small act will make her feel pampered and valued. This remarkable gesture will make your birthday surprise for wife successful.
Write a heartfelt birthday letter
By sending your wife a thoughtful birthday letter, you may demonstrate your love and appreciation for her. Put all of your feelings in writing, emphasizing how much you value and adore her. Tell each other personal stories, inside jokes, and aspirations for the future. A handwritten note provides a personal touch and develops into a treasured souvenir that she may refer to in the future.
Plan surprise activities throughout the day
To make a birthday surprise for wife memorable, plan unexpected activities throughout the day. The possibilities for dates include watching one of her favourite movies, having a picnic in the backyard, having a dance party in the living room or getting a couple's spa treatment at home. Make sure each surprise is scheduled and appropriately done, and customize the activities to her interests.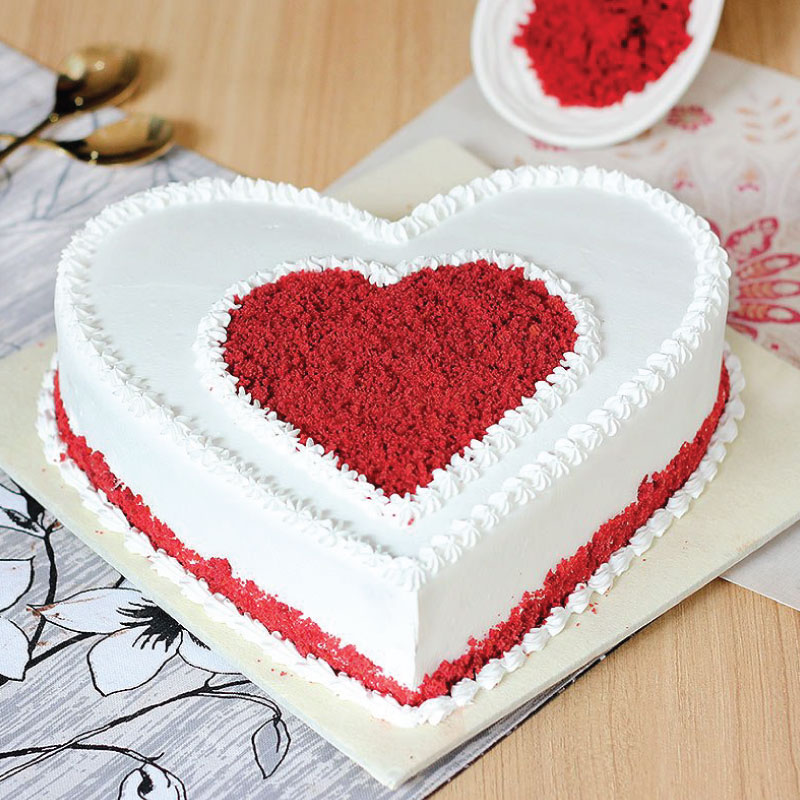 Bake a homemade surprise cake
Without cake, a birthday party is not complete. Surprise your lady with a handmade version of her favourite classic red velvet cake. If you are unsure about your baking abilities, consider enrolling in a baking class or using an online recipe with thorough instructions. Making the cake yourself will add to its specialness and demonstrate your commitment to making her birthday unforgettable.
Prepare a romantic dinner date
End the day with an intimate dinner date at home. Prepare her favourite dish or place a takeaway order from her favourite eatery. Create a romantic atmosphere by placing candles on the table and turning the lights down. Together, spend time talking about the past and discussing your hopes for the future. You will bond more deeply and enjoy your wife's special day due to this calm and private supper.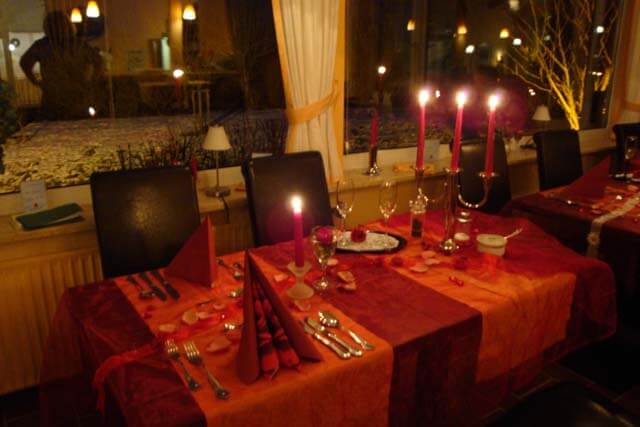 Create memories wall:
On her birthday, make a memory wall for her that captures who she is. She will be pleased with all of the pictures you covertly snapped of her when you were on your honeymoon. One of the most excellent ways to honour your wife's birthday would be with a memory wall.
You may make it a memorable event by asking your family to dress up and holding a ribbon-cutting ceremony in her honour. She will cherish this for the rest of her life and feel unique as a result. It will be more interesting if you include this on your list of wife birthday celebration suggestions.
Why is it a good idea to celebrate your wife's birthday at home?
There are many ways to honour your wife's birthday, so pick one that suits you. Spending her special day at home may be just as romantic and enjoyable as throwing a huge party or going out for dinner.
It allows you to spend quality time together without any interruptions. The privacy of your house gives for a deeper connection and the opportunity to make priceless memories. You may decide to have a candlelight meal or to watch her favourite movie.
When you celebrate your wife's birthday at home, you may customize every part of the event. Her favourite flowers may be used to adorn the home, and you can create a warm atmosphere and a playlist of her favourite tunes. This level of thoughtfulness helps to make your wife birthday ideas successful.
When you celebrate at home, you can make a fantastic birthday dinner or homemade birthday cake. By making this, you can create a delightful and personalized dining experience.
Based on your wife's tastes, you may decide what activities, decorations, and surprises to include. You may make her feel very unique by customizing the celebrations to her interests. You may deepen your relationship and create long-lasting memories by spending time together.
Conclusion
A kind gesture that can provide priceless memories is surprising your wife on her birthday at home. To make her birthday memorable, you can bake a heart-shaped cake. It represents your love and affection for her. Her birthday party will be unique and special due to the excitement and happiness you have made at home.