It is time to wave goodbye to the year 2020 and welcome the next year (2021) with zeal and enthusiasm. But, welcoming a new year without a delicious New Year cake will make it look dull. So, get in gear to get the best cake in the market for your party. This entire blog is dedicated to the cakes that you can choose for this year's New Year celebration. Read till the last and certainly, you will have pictures of lip-smacking cakes in your mind.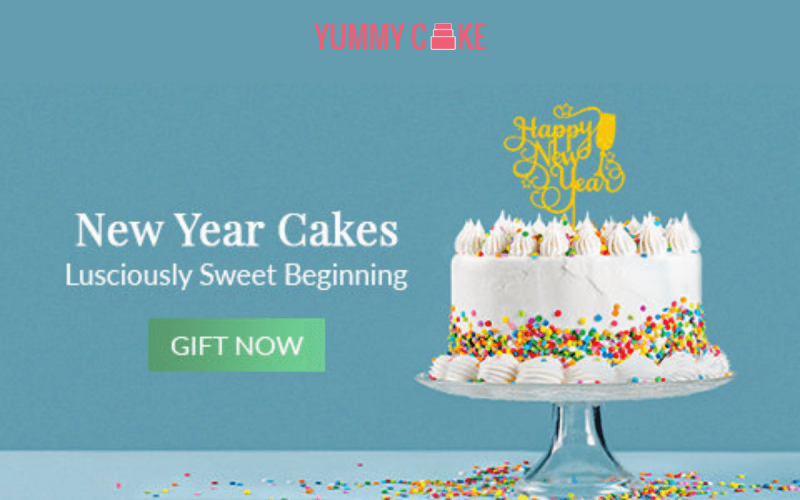 Some finger-licking cake for New Year
Right now you are in the heart of the blog, where we are going to tell you the best New Year Cake designs that are going to grab your attention.
Special Party-oriented Happy New Year Cake
COVID-19 has imposed multiple restrictions on us. Social gatherings like parties or picnics are not allowed. But, why lower your fun and excitement? Order a Special Happy New Year cake with a layer of cream crackers and streamers on the top. Not only concerning looks, make your tongue go for a party with this multi-flavor cake. Mash two or more flavors in such a ratio that with every bite a cracker bursts in your mouth.
Emoticon Cake
This lockdown has made you stick to your mobile and laptops. Then why not end the year with the most used emoticon of the year. Customize a circular cake with any emoticon that you like. You can get these cakes in any available flavor or a mixture of two or more flavors. Opt for cake delivery in Delhi on the same day to avoid any type of last-minute confusion.
The Giant Clock Countdown Cake
Do you ever realize how many times the hands of the clock completed the circle in the last year? Even next year, it will be doing the same thing. The year will change from 2020 to 2021 but the clock will remain the same. You can choose a countdown cake in any flavor of your choice. A delicious layer of cream with a detailed clock on the top is what you need to rock the party. It is a fantastic idea to opt for midnight cake delivery of this Giant Clock Countdown Cake.
Creamy Jack Daniels Delicacy
It's the last day of the year, and how can you miss the look of the Jack Daniels bottle. Order a themed New Year Cake that comes in the shape of a Jack Daniels bottle. For the first time, you are not going to drink but going to eat. Cool right? Although these themed cakes come in different flavors, choosing the black forest flavor is the best way to please your taste buds.
Star or heart-shaped plum cake
Plum Cakes have a different level of significance for the new year celebration. These cakes are made with tiny pieces of tasty dried or fresh fruits. Almonds, raisins, apricot, and other fruits and nuts are mostly used because they are delicious. Ditch those boring circular cakes and go for star-shaped or heart-shaped plum cakes on the occasion of the new year.
Royal Belgian Cake
Royal Belgian cakes are the personal favorite of many people, old and young alike. These cakes are more buttery, less sweet with a touch of dark chocolate taste. The texture and the taste make this cake an exceptional one. Try this cake on the first day of the year, and you will have sweet memories flashing across your eyes throughout the year.
Conclusion
The trend is never stagnant. Before it runs out of time, see to it that you grab the best cake in the market. New Year Cake 2021 has to be special because the memories of the day will be etched in your mind for a year at least. A piece of good news for the residents of Delhi and Noida; YummyCake is offering special discounts on this festive season. Grab fast before they run out of stock!!!