Father is a daughter's superhero, her first-ever love, and his biggest supporter who has loved and supported her through all of life's journeys, Right? So, when a day to celebrate him called 'Father's day' is round the corner then why not celebrate dads with a very special Father's Day gifts? However, finding a meaningful present for your superhero can be a challenging task because you have no idea what he actually wants. But, you want to gift something that makes him feel loved and appreciated. Let us help you in this matter.
You know that your dad is one-of-a-kind, so he deserves a one-of-a-kind gift for Father's Day right? So, the best thing you can do when shopping for Father's Day gifts is either play into his interests or give him something personalized with a complimentary designer father's day cake. The personalized gifts can be customized with his name so he can proudly decorate it in the showcase. Or the papa's princess can choose a special gift from a huge selection of engraved gifts for dad, photo gifts for dad, and even sentimental gifts for dad at YummyCake.
Gifting him a thoughtful gift will definitely win you the title of a favorite daughter this year.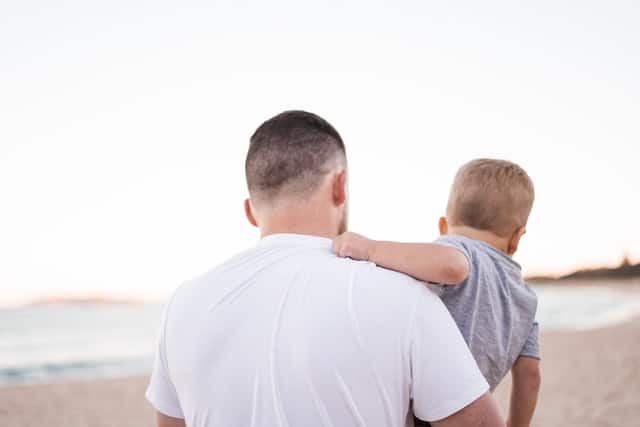 Make Your Bond with Your Dad, Even more, Stronger on this Father's Day
Every daughter out there shares a unique bond with her father and therefore, a generic gift isn't the option to celebrate this unique bond. But, you should find something that'll tug at his heartstrings and let him know that you really put your thoughts into your gift this year.
However, there are some basics that you can always rely on such as patterned socks, beer glasses, and silk ties which you can customize according to your Dad.
These Father's Day gifts prove that there are a number of ways to express your love and appreciation towards your dad on this special day. However, there are numerous gift ideas that keep different budgets and interests in mind. So, you can choose something which he'll actually love and which don't break your bank as well. Let's look at the best & affordable personalized father's day gifts below.
BBQ, Sports & Leisure
If your dad loves the outdoors and if you're looking for that perfect Father's Day gift for your outdoorsmen dad then, you can gift him any of the Outdoor, Fishing & Grilling Gifts. So, whether your dad loves fishing, hunting, playing, or watching sports, or enjoys firing up the grill for a backyard BBQ then these personalized gifts in a combination of a Designer cake will make this Father's Day memorable for him and he'll appreciate it.
Picture Frames & Canvas Prints
This is also a very unique gift option for your dad on this father's day. You can capture your dad's favorite memories in custom Father's Day picture frames, collage frames, photo cubes, plaques, canvas prints, and more. And to make it even more special you can incorporate cherished photos and special messages in your Father's Day gift to create a memorable gift and your dad will surely love it.
Beer, Wine, & Bar Accessories
Help your dad celebrate with his unique beer, wine, and bar accessories that feature a personal touch. At YummyCake you'll find a unique collection of bar gifts for dad, from engraved drinkware, flasks, and coasters to personalized bar signs, bottle openers, and other bar essentials. Help your dad relax on this Father's Day with bar gifts and accessories that you know he'll enjoy and appreciate.
Other Personalized Gifts
Some other personalized gift options are the gifts that are made with the images, personal messages, favorite quotes, and the name of your father as these are meant to be precious. So, this father's day, make your dad feel special with YummyCake personalized gifts like a mug, cushion, photo frame, keychain, beer mug, whiskey glass, phone covers, etc. with a unique designer photo cake.
Apart from the above at YummyCake, you'll find a lot many options for gifting to your dad on this father's day such as:
Gift Hampers consisting of multiple things like dark chocolates, dry fruits, roasted nuts, tea bags, plants, candles, grooming kit, cheese crackers, and many more.
Flower bouquets with fresh flowers to lighten up his mood
Unique accessories such as trendy sunglasses and watches
Ties & Cufflinks for a formal office look or casual party looks
A smart and classy combination of belts and wallets made from premium quality of materials.
Chocolates, Father's day cakes, or Perfumes.
Air purifying plants, good luck plants, bonsai, terrariums, foliage plants, or flowering plants, etc.So, don't over-think but explore our website for personalized gifts for dads on Father's day and get your father's day gift and a mouth-watering cake delivered to your doorstep with the unmatched services of gifts & cake delivery in Delhi.