Weddings are beautiful celebrations, and it's natural to want to give the happy couple something very memorable. It's essential to locate gifts the happy couple can share rather than just one bridal party member. Unforgettable wedding gifts should enrich the couple's life together and serve as a lasting memento of their wedding day.
Finding unique wedding gifts that are appropriate tokens of appreciation may be challenging when shopping for a couple. There are many other factors to consider, such as how valuable the item will be, how much money you have available, etc. A memorable gift is not something the recipient already has or has been given by someone else.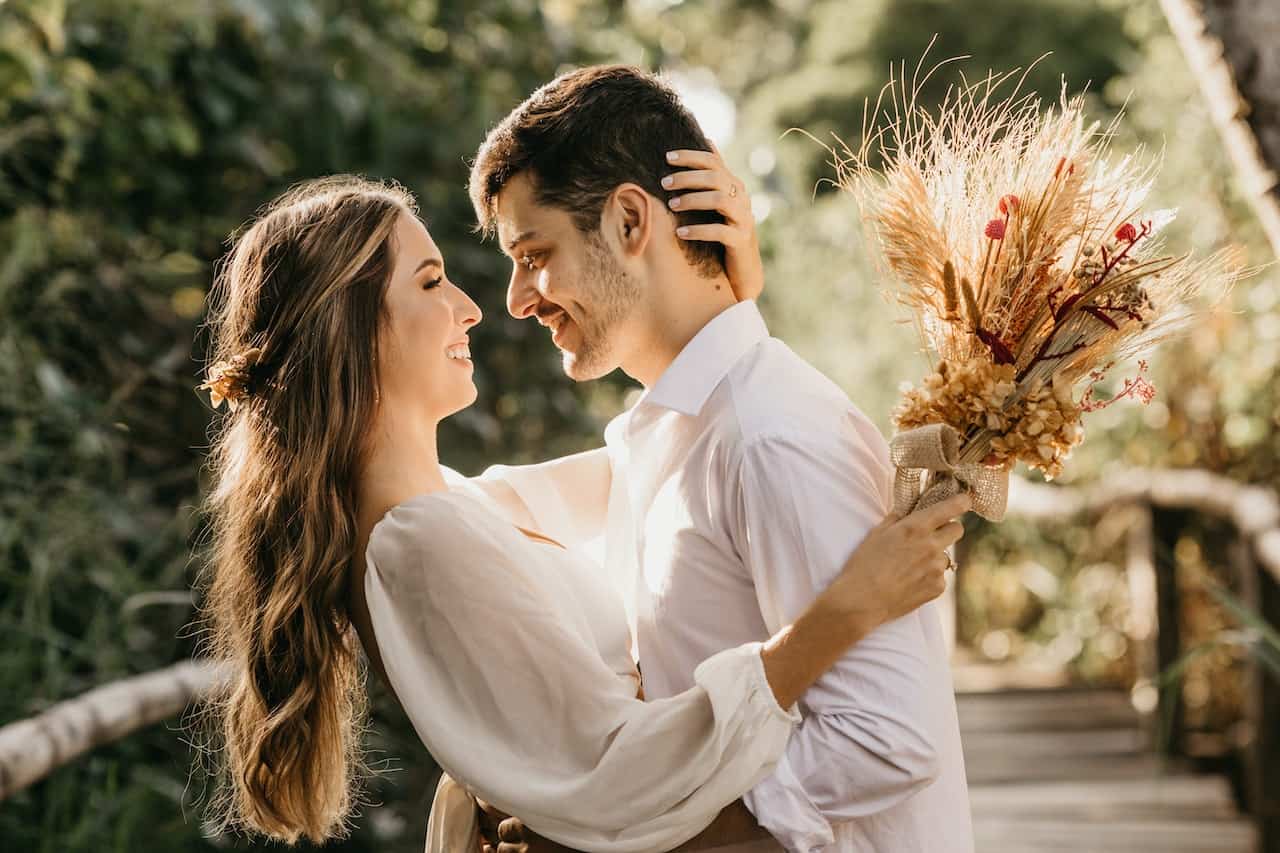 The Most Memorable Wedding Gifts for Couples
Guests at a wedding give gifts as a token of their joy and well wishes for the newly married couple. There is a wide variety of things to choose from when it comes to wedding gifts, from the more functional to the more heartfelt.
Personalized Wooden Wall Clock for the Wedding
You may save your wedding day memories in an elegant, one-of-a-kind Custom Wooden Clock. You may express your love for one another with a stunning visual exhibition of your vows printed on the exquisite fiberwood surface.
Pick the right size for a custom keepsake of your wedding day. This perfect anniversary gift may draw attention to any area and serve as a continual reminder of how much you care for one another every time you walk through the door.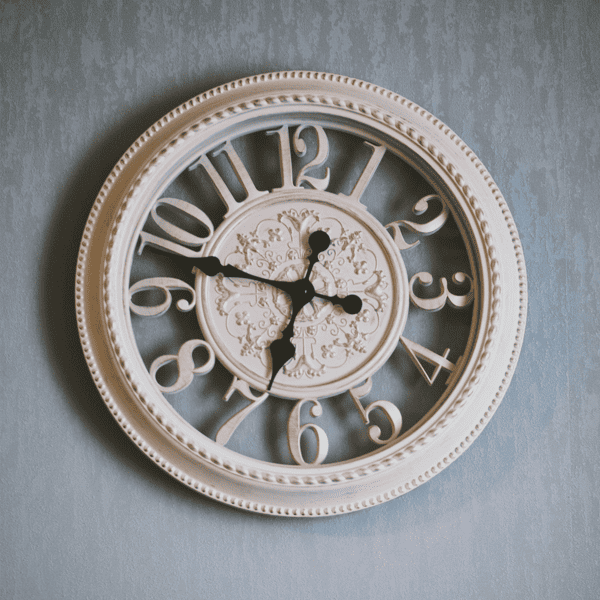 A Couple's Recipe for Happy Marriage Cutting Board
The Personalized Bamboo Cutting Board is more than simply a token of appreciation. It's an attractive and valuable decoration for their house that will always remind them of their friends and family caring about them.
Booking a designer cake online with a couple's watch set is one of the most thoughtful gifts you can give the bride and groom. It's perfect for a close friend or family member's wedding since it's practical and meaningful. It's a fantastic wedding gift that will keep giving to the couple as the years go by. These timepieces are a wonderful wedding gift because of the meaning they represent. Consider current fashion trends while selecting a couple's watch.
The eco-friendly couple may feel good about purchasing this cutting board since it is made from high-quality, organically farmed bamboo. The lovely bamboo grain complements any kitchen and gives the couple's everyday life an air of sophistication.
Forever-Remembered Missing Piece Wedding Plaque
A wedding gift is a meaningful token of your respect for the happy couple rather than a blessing. Need help to decide what to buy for the couple for their wedding? Think about these unforgettable wedding gifts for lovely newlywed couples.
The product is exceptionally well made and has several standard thicknesses and dimensions. In addition, we use cutting-edge printing technology that produces crisp, detailed prints that hold up well over time. You may customize this plaque with the happy couple's names and pictures.
Make as many artisan cocktails as you want without leaving your house. You may make a cocktail in seconds by inserting a cocktail capsule into a drink mixer, choosing the desired strength, and pressing the mix button. The technology quickly fills the appropriate reservoir with the desired spirit and mixes your drink. The capsules for a cocktail machine are the work of professional bartenders, and they include all the fixings for classics like margaritas, whiskey sours, old-fashioned, and more.
Marble Finished Coffee Cups
How about a pair of ceramic mugs for your favourite brew? A quality coffee cup set depicting a couple's love for one another and the promise of a long and happy life together would make a wonderful wedding gift for couples. Long-term partners must often broadcast their shared interests and perspectives to the world. This ceramic mug set is ideal for them and their significant other.
Personalized Canvas Art for a Couple
Many individuals in India still need to learn what to get newlyweds or how to offer them meaningful gifts. For this reason, you should consider this canvas picture of a heart for your wall. The wall decor may be personalized so the happy couple feels especially loved and appreciated on their wedding day.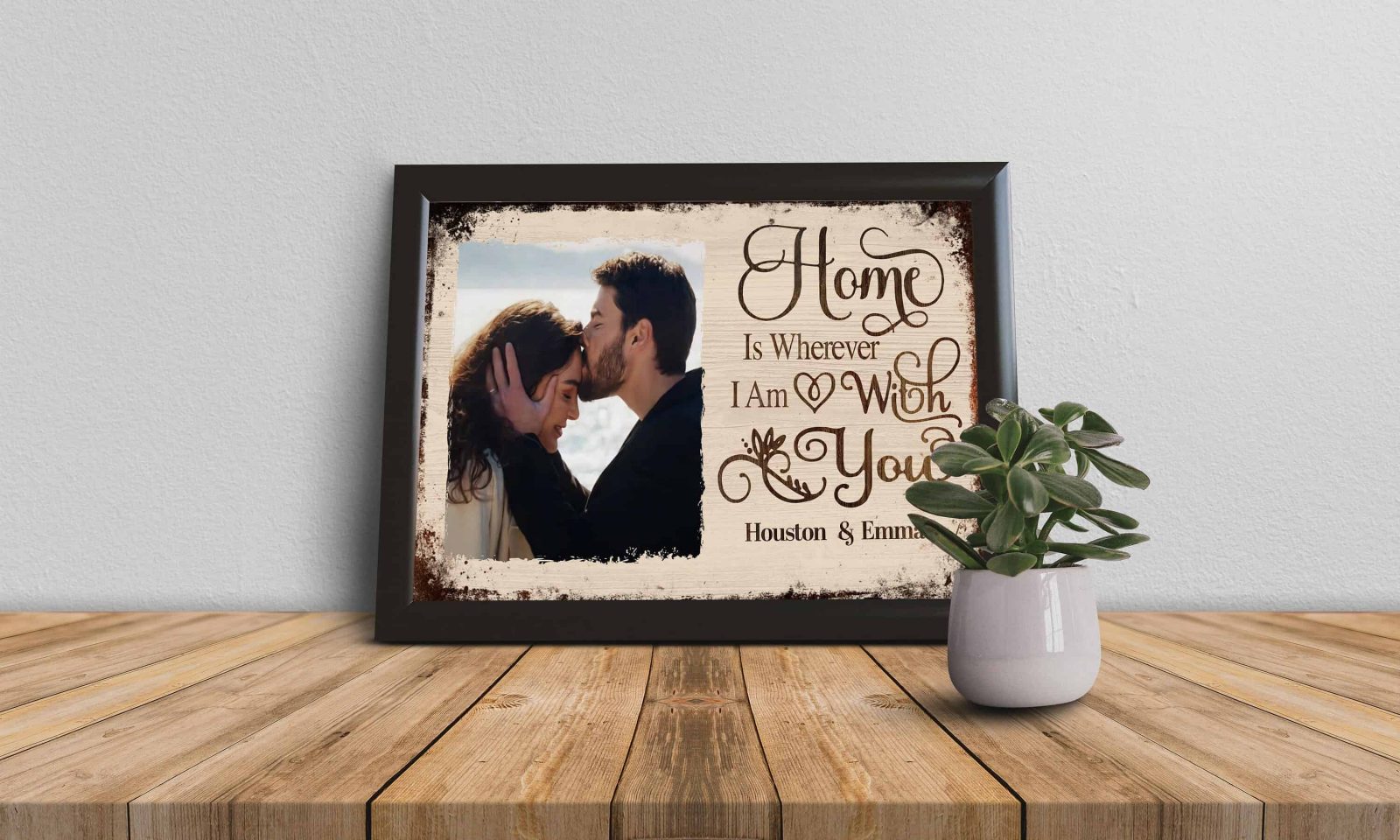 Essentials for a Romantic Honeymoon
They were trying to find something special to give to a recently engaged couple. Regardless of the occasion, they will appreciate receiving this whisky decanter and wine glass set as a gift. The Vegan leather used in their construction is of the best quality, and they include a robust clasp that will keep your baggage tags in place in a matter of seconds. The titles and passport holders are all sturdy enough to withstand any trip.
A Unique 3D Casting Kit for Couple Wedding Gifts
The best wedding gifts for couples symbolize a lifetime of love and commitment to one another. The most memorable and treasured gifts are often the ones the team least expects. One of the most thoughtful wedding gifts is this 3D casting kit to make a mould of the couple holding hands. Even the most discerning partners will find this experience memorable. The gift will demonstrate your thoughtfulness, concern, and appreciation for the couple in their new life together.
Customized Passport Covers
Mr. & Mrs Personalized Passport Covers are a novel and rapidly growing market niche. Gifting a newlywed couple a set of passports with their names is a kind and practical gesture. You may also accessorize it with charms to make it appear hipper. A couple ready to embark on a lifetime of adventures together would appreciate receiving this thoughtful gift.
Conclusion
Whatever memorable wedding gift you purchase for your beautiful couple, remember it is thoughtful, significant, and distinctive. But place the wedding anniversary cake with trendy themes and decorations. Whether it's anything on your list or something you find on your own, your gift will be well received if it meets those criteria. Whatever you decide to give them, they'll appreciate it and be thrilled to have you there to celebrate their big day.